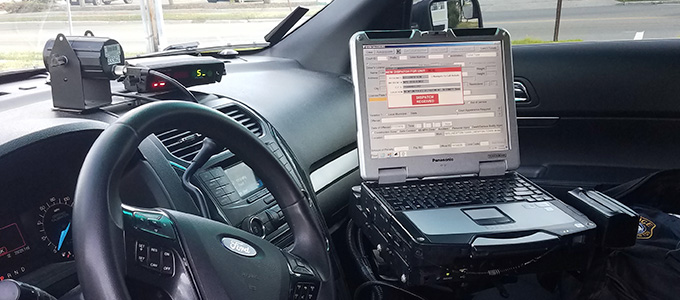 INNOVATIVE CLOUD, HYBRID AND ON-PREM SOFTWARE PRODUCTS WITH 24/7 U.S. BASED CUSTOMER SUPPORT
Whether you are operating within a single organization, or as part of a multi-jurisdictional or geographical team, Enforsys products help you bring it all together, saving time, money and manpower. The Enforsys suite of products and services – including Computer Aided Dispatch (CAD), Records Management System (RMS), mobile solutions, mapping, personnel sample testing and internal affairs case management – offers decision support solutions that provide a high degree of information sharing and forecast analysis:
Flexible implementation options (cloud, on-prem, or a combination)
Fast access to critical information
Secure, efficient and controlled multi-jurisdictional information flow
Analytical tools to help investigators, analysts and administrators interpret raw data
Unparalleled organizational resource analysis and management capabilities
Real-time information when and where you need it
Integrations with RapidSOS, Sagem Morpho, and many other complementary vendors
Our professionals are available to answer any questions 24/7. Customer support is based in the United States, so we are available when you are. We know this is important to you, so it is important to us too.
---
All Enforsys software products are responsive to the device they are being used on. Whether you have a computer, laptop, tablet, or mobile phone, you can use our applications.
---
PRODUCTS
PoliSys® 4.0
NIBRS-compliant

CAD/RMS

For Medium to Large Size Police Agencies

PoliSys® 4.0 is a fully integrated multi-jurisdictional state-of-the-art decision support system that includes CAD, RMS, and full mobile computing. PoliSys® provides a real-time link between agencies, with flexibility and user-friendly features that enables each agency to configure the system to meet their needs, yet jointly respond to events while retaining individual requirements.
---
PoliSys® Cloud Campus Edition
Full CAD/RMS That Fits The College Budget
Our PoliSys® Campus Edition is purpose-built and designed to be the most stable platform for all Campus security dispatch and management needs. Features include SQL-backed integrated Computer Aided Dispatch, robust Records Management, expert Case Management and Reporting as well as seamless integration with all mobile devices. Software implementation options include on-prem, full-cloud and hybrid options.
---
Internal Compliance Management (ICM)
The Solution for Internal Affairs Compliance Challenges
The one integrated solution that provides what Police Departments need to address emerging compliance mandates.
---
I-3 Exchange® (Incident, Intelligence, Information)
For Data Exchange at County, State or Federal level
Effectively transform seemingly irrelevant and stale data into actionable intelligence with I-3 Exchange®. Integrated information access helps officers in the investigation and prevention of crime, while enhancing officer safety.
---
Cloud-based

Fire and Emergency Services Inspections and NIFRS Systems

The Enforsys suite of inspections and NIFRS software solutions has been serving Fire, EMS, Rescue and building agencies since 1980. Enforsys can help your organization track data accurately and maintain state standards for record keeping and reporting.
---
Analytics
Enforsys provides robust analytics to customers' desktops or inboxes. Enforsys can customize administrative reports, statistical reports and historical mapping to customers to give them the insight needed to run 21stcentury law enforcement agencies.
"Enforsys is a very user-friendly and powerful computer-aided dispatch and records management solution backed by a very responsive sales and customer service team."
DANIEL SHAFFERY
Chief of Police, Little Silver, NJ
"As Chief of the Livingston Police Department I consider the Enforsys products to be superior to any other similar products on the market. Their support staff provides excellent customer service and is always available to assist with any issues that may arise. We have been and will continue to be a long time customer!"
Chief of Police, Livingston, NJ 
"The River Vale Police Department has been a customer of Enforsys since 2003. Enforsys Polisys CAD and RMS suite has proven to be a dependable and established product that will suit the needs of any department, large or small. Customer service second to none and software so user friendly you are up and running in no time!"
WILLIAM C. GIORDANO
Chief of Police, River Vale, NJ
"I just wanted to thank you and your team for their assistance in bringing Enforsys [CAD/RMS] back on line for us. […] our Enforsys server went down and was unable to restart due to RAID controller failure. […] Your team was able assist and guide me on the best methods to accomplish this. They had spent many hours, including John Zeller who spent several hours on site to assist. I would like to thank your team, particularly John Zeller, Vincent Tortoriello and Reinaldo Borrero for their efforts. Not only did they exhibit their technical abilities, they also exhibited their ability to work confidently with other IT professionals in order to resolve our issues."
New Jersey Police Department Customer